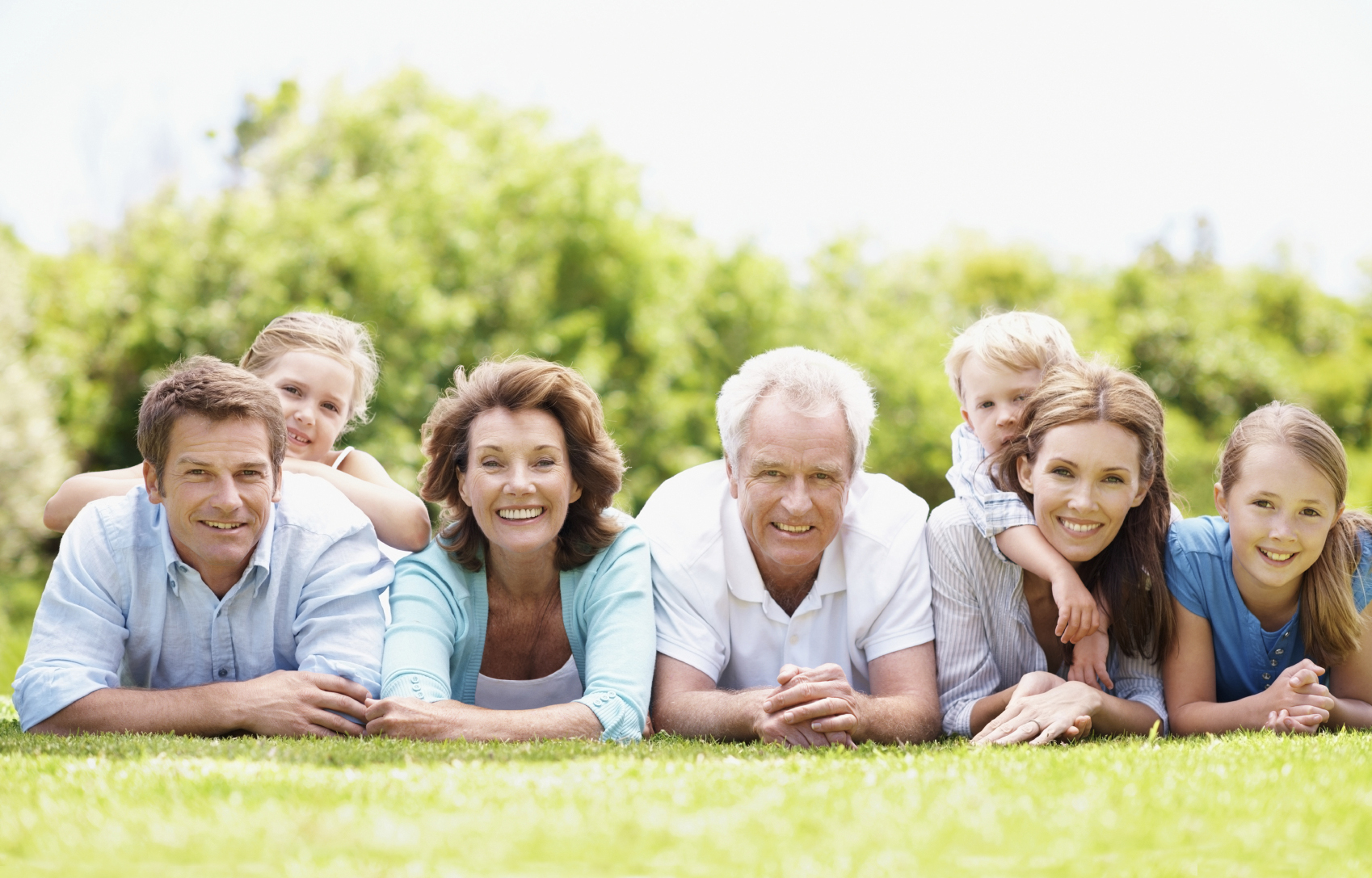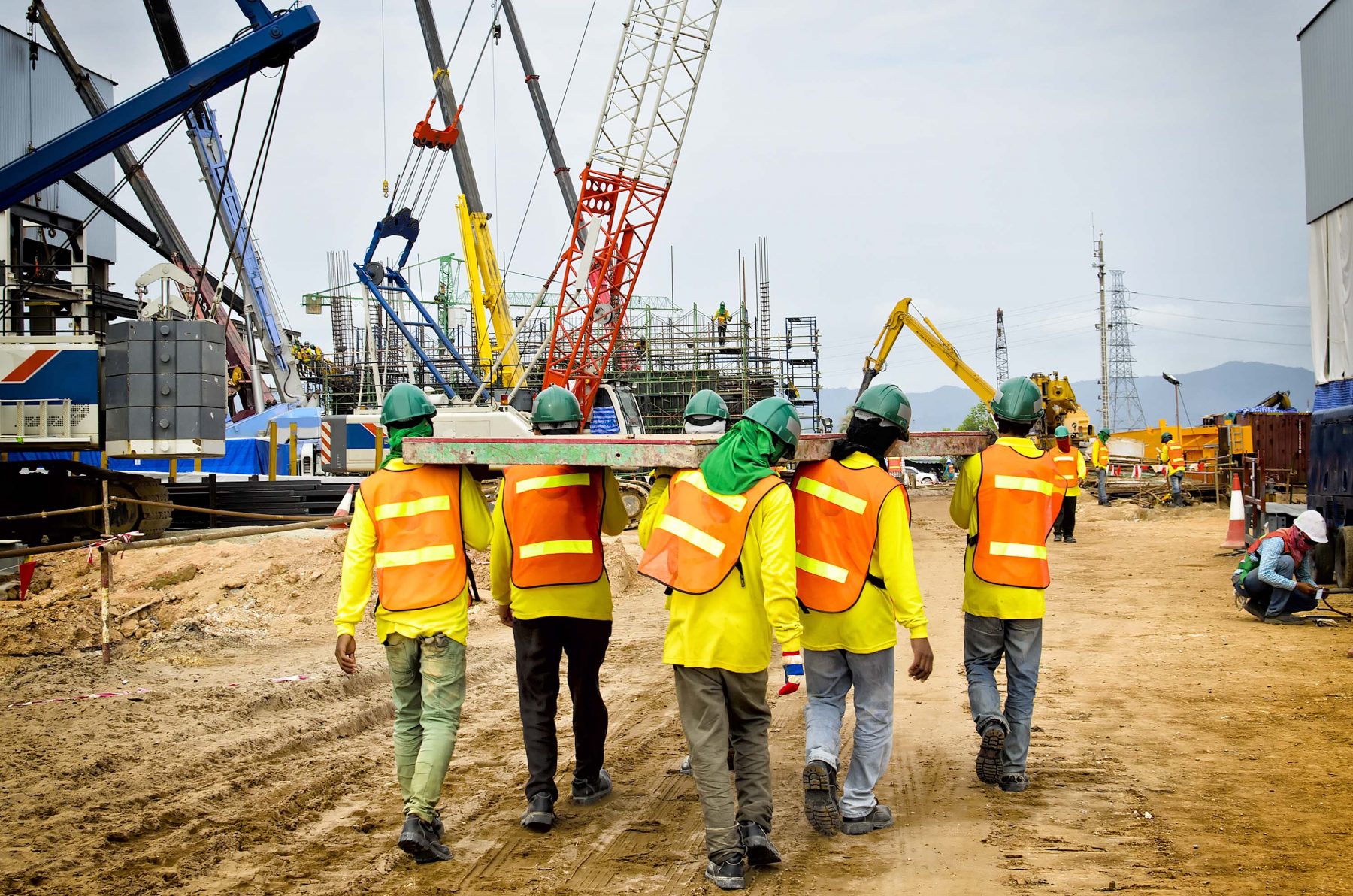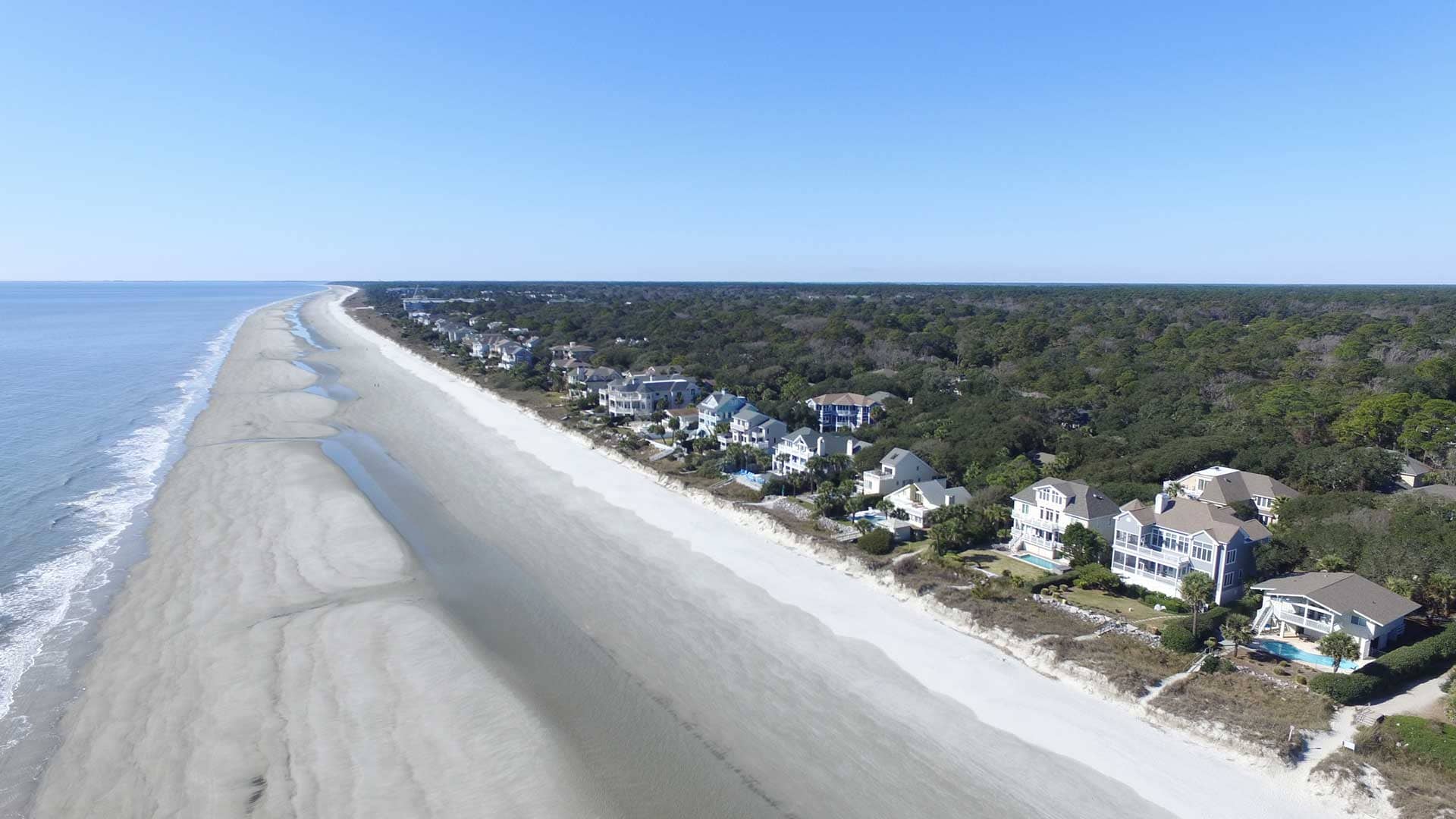 Preparing For Severe Weather
Hurricane season is upon us and goes through November 30th.
Below are some tips to ready your home and family prior to a severe storm:
Determine safe evacuation routes inland. Don't forget about your pets!
Learn the different warning signs and alerts to watch for.
Meet with those you live with to create an emergency and evacuation plan.
Learn locations of official shelters. Red Cross has a great resource that will help you locate shelter in the event of a disaster.
Review your insurance policy with your agent. Is your property covered for such an event?
Get the FEMA app on your smart phone.
Include these in your emergency kit:
Food and water. A three-day supply of non-perishable good, and have one gallon of water per person per day for at least three days. (Also have a manual can opener on hand!)
Prescription medicines. Have at least a three-day supply on hand.
Personal care items. Items like soap, toothbrush, toothpaste and contact lenses.
First aid kit. Your local store should have them in stock. They cost anywhere from $25 to $35.
Electronics. Be sure to have battery-powered or solar flashlight, a cell phone with a portable charger and have extra batteries on hand.
Important papers. Copies of drivers' licenses, special medical information, social security cards, etc. Keep them in a waterproof, air tight bag so water doesn't seep through.
Cash. With no power, stores may not be able to take credit cards and ATMs may be out of cash so keep a reasonable amount of cash available so you have it if needed.
Basic hand tools. A wrench or pliers to turn off utilities.
Pet food and extra water for your pet. Your furry friends also need a three-day supply of food and water!
Depending on the size of your family, you may need additional supplies not included in the list, such as baby formula or games for the kids.
By knowing your vulnerability and what actions to take, you may be able to reduce the effects of a hurricane disaster.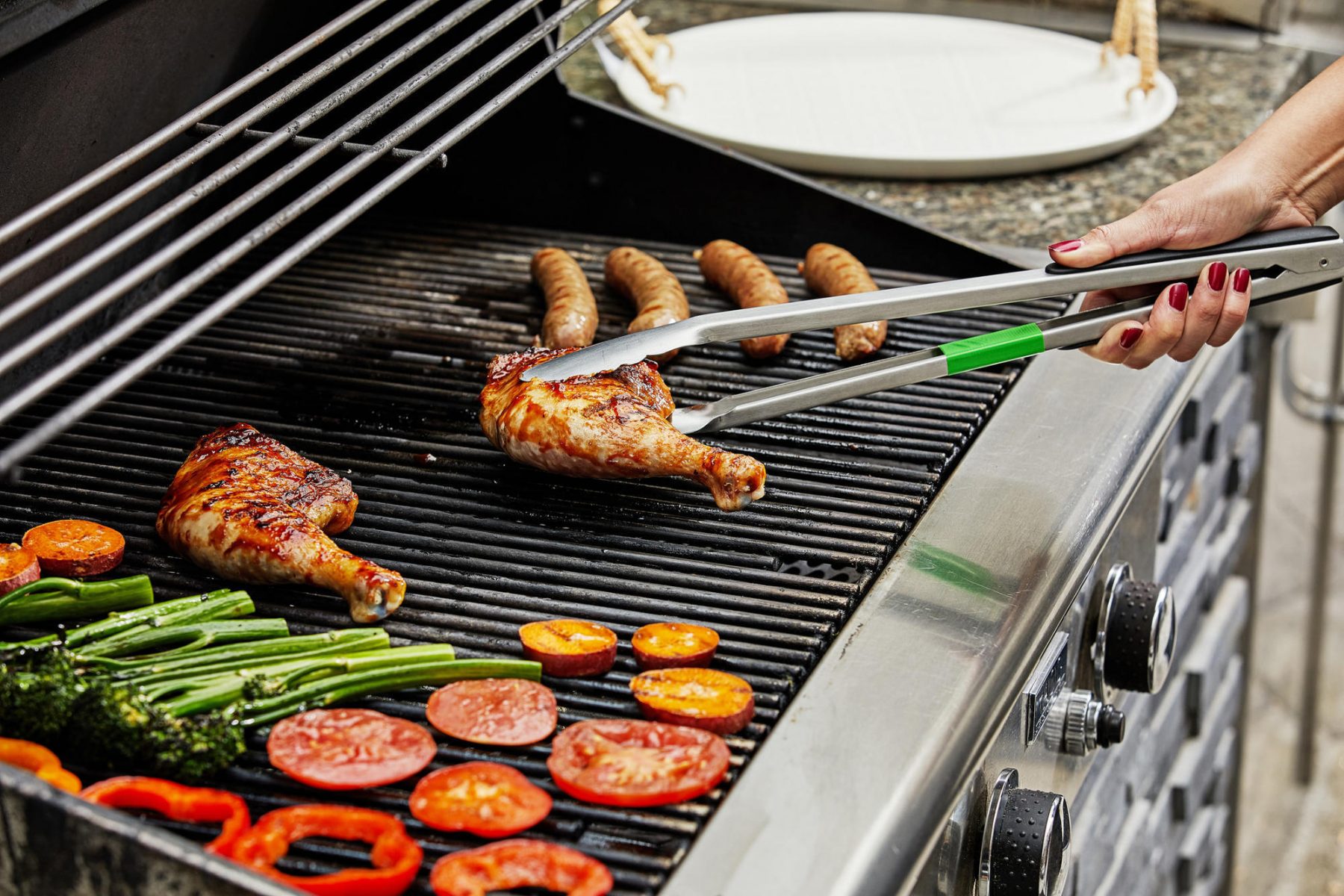 According to the U.S. Fire Administration, about 5,700 grill fires take place on residential property every year, most caused by malfunctioning gas grills. These fires cause an annual average of $37 million in damage, 100 injuries and 10 fatalities. In addition, thousands more people visit emergency rooms every year because they have burned themselves while barbecuing.
In the rare instance of a grill fire spreading to your property, your homeowners insurance provides financial protection, as fire is a covered peril. A standard policy covers:
Damage to the house itself
Damage to personal possessions, such as lawn furniture
Damage to insured structures on your property, such as a shed or gazebo
Injuries to a guest, under the liability portion of the policy
Of course, the best way to enjoy a summer of outdoor barbecues is to take steps to prevent accidents, and take fast action should any occur.
To avoid fires or unwanted burns, review the tips below to have a happy and safe summer.
If you are using a propane grill, make sure the lid is open before lighting it. If you're using a charcoal grill, remember to use the correct starter fluid.
Place the grill at least 10 feet away from your home, deck railings and overhanging branches.
If you are using a charcoal grill and the fire is low, revive it with some kindling and more charcoal. Avoid using liquid fuel as this can cause a flash fire.
Keep children and pets away from the grill area. If that is unavoidable, make sure they are at least 3 feet from the grill.
Never leave your grill unattended.
Keep your grill away from windy areas.
If you smell gas while grilling, step away from grill immediately and call your fire department.
When you're done grilling, scrape off any grease or fat buildup that's left over and in the trays below the grill. If you're using a charcoal grill, make sure the coals are completely cool before disposing in a metal container.
Despite all good efforts to prevent them, accidents do happen. Which is why they're called accidents—and why people have insurance! Here are steps to take if the worst should happen:
In case of fire get out the trusty fire extinguisher and, if the situation warrants, call 911. Fire spreads quickly and it's better to be safe with professional help than sorry.
Address injuries immediately. Run cool water over minor burns, but do not cover injured areas with bandages, butter or salve. In the case of serious burns, take victims to the emergency room or an urgent care facility. Again, if needed or when in doubt, call 911.
Assess your property damage. Once you have dealt with any injuries and the smoke clears, assess your property damage. If the situation calls for it, contact your insurance professional to discuss filing a claim.
Prep Your Motorcycle for Winter
Clean it up:  Give your bike a good wash and wax and cover it with a breathable cloth cover. This will keep dirt and dust, or other airborne matter in your garage, from settling on your bike.

Gas it up:  Top off your tank and add the recommended amount of fuel stabilizer. Stabilizer prevents your fuel from breaking down and producing a brown residue that can coat your carburetor. Run your engine for a few minutes to circulate the treated gas. Since gas is flammable, do not store a motorcycle with a full tank of gas in an area where there is open flame, pilot lights, sparks or motors.

Change the oil:  Just before you put your motorcycle into storage, change the oil. Used oil that sits in your bike all winter becomes corrosive and can damage your motorcycle's parts.

Check the coolant:  Since motorcycles are not used in freezing temperatures, many riders overlook the use of coolant. Use a floating-ball device to check if your coolant level is sufficient to resist freezing. If it's low, always add according to the manufacturer's directions.
Charge the battery:  Remove your battery, store it at a temperature above 32 degrees and trickle-charge it once a month. If you're able to run the bike once a month, leave the battery in the bike and disconnect the negative cable end.

Remember the tires:  If you can manage it, store your bike with the motorcycle off the ground. If you can't do this, make sure the tires are properly inflated, set the bike on its stand and rotate the front tire every so often to avoid flat spots. By taking the time to properly prepare your motorcycle for storage, you'll save more time in the spring when you want to take your motorcycle out on the open road.

Tips To Heat Your Home Safely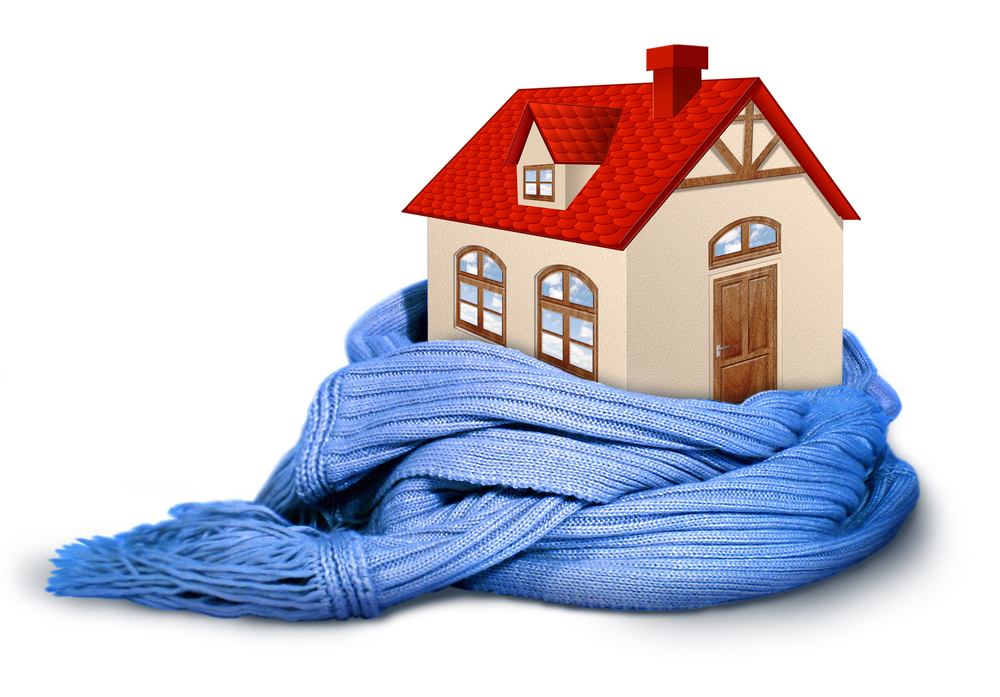 Almost half of all families in the United States use alternate heating sources in place of or in addition to a furnace. However, heating equipment can be dangerous if not used properly. Whatever methods you choose to heat your home this winter, take the following precautions to stay both warm and safe.
USE THE RIGHT EQUIPMENT
Be aware that mobile homes require specially designed heating equipment. Only electric or vented fuel-fired heaters should be used.
INSPECT YOUR FURNACE
Check annually to ensure controls and emergency shutoffs are in proper working condition and the flue pipe and pipe seams are well supported and free of cracks.
REPLACE YOUR FILTER
Replace or clean your furnace filter about four times per year. A new filter makes your furnace more energy-efficient and saves money.
SET UP ANNUAL SERVICE
Have your furnace cleaned and checked by a professional every year. The older the furnace, the more important this service is. Newer gas furnaces are equipped with many features that shut the furnace off when a problem is detected. Older furnaces don't have this.
CLEAR SOME SPACE
Keep all potential sources of fuel such as paper, clothing, bedding, curtains or rugs at least three feet away from your furnace, space heater, stove or fireplace.
CHECK REGISTER VENTS
Be sure at least 80% of the registers in your home are open. If you close too many off, you may get unnecessary heat buildup in the furnace.
BE CAUTIOUS OF CARBON MONOXIDE
Virtually every gas furnace produces some carbon monoxide, but an inefficient or dirty furnace can produce deadly amounts. Carbon monoxide is an odorless, colorless gas which can cause flu-like symptoms, disorientation, confusion and even death.
USE SAFETY WITH SPACE HEATERS
If you must use a space heater, place it on a level, hard non-flammable surface at least three feet from anything that may burn. Look for models that shut off automatically if the heater falls over, and never leave them on when you're sleeping or away.
FOLLOW FUEL GUIDELINES
Make certain you follow manufacturer recommendations and use the right kind of fuel for fuel burning space heaters.
Look to Bundle
Take Defensive Driving
Slow Down
Sell The Sports Car
Raise Your Deductible
Raise Your Credit Score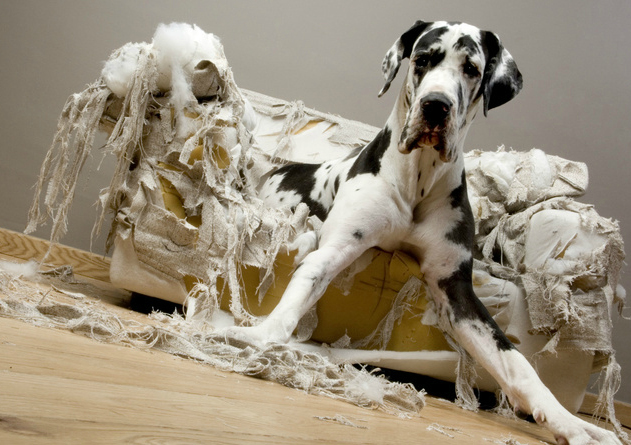 Standard homeowners policies won't cover any damage to your house or personal property caused by a pet. Insurance policies can vary widely, however, so make sure you ask your agent what is and isn't covered by your policy.
Unfortunately, your personal property is probably not covered no matter what kind of animal does the damaging. If it runs through your sliding door and wreaks havoc on grandma's china, then you're covered for damage to the door, but not the china.
You go to your friend's house and bring Fido for a dog playdate. Fido then rips through your friend's couch. Are you covered? Yes. Homeowners liability protection will cover the damage to other people's property caused by your pets. Just not your property. Friendship saved.
4 Things Restaurant Owners Should Know
Owning a restaurant is a 24/7 job. Worry less and protect your business with specialty coverage.
1. What types of establishments are we talking about insuring?
When we talk about "restaurant insurance" we are really talking about insuring all types of hospitality businesses including bars, taverns, sports bars, night clubs, entertainment venues, full service and quick service restaurants, pizzerias, delis, caterers, food trucks and more!
2. What are the basic insurance coverages that restaurant owners need?
Restaurant owners need to consider four basic property and casualty insurance coverages:
Property
Liability
Workers Comp
Commercial Auto
3. What are the factors affecting the cost of my restaurant insurance?
Insurance in the hospitality industry is individually underwritten based on the specifics of your particular restaurant.
Location
Volume (sales, payroll, square feet)
Type of property
Activities (entertainment, ID checkers, mechanical bulls, delivery, off premises catering)
Hours of operations
Proportion of alcohol sales
Loss history
Years in business
Levels of coverage
Lease requirements
4. How do restaurant owners buy restaurant insurance?
Restaurant insurance is a complicated topic, and every risk is different.
What often happens is restaurant businesses end up obtaining multiple policies covering the four basic insurance coverages cited above, often from more than one insurance company. Although you might prefer the convenience of one single policy and bill, that often is not possible or would be more costly or provide inadequate coverage.
Here's an official checklist for winterizing your boat.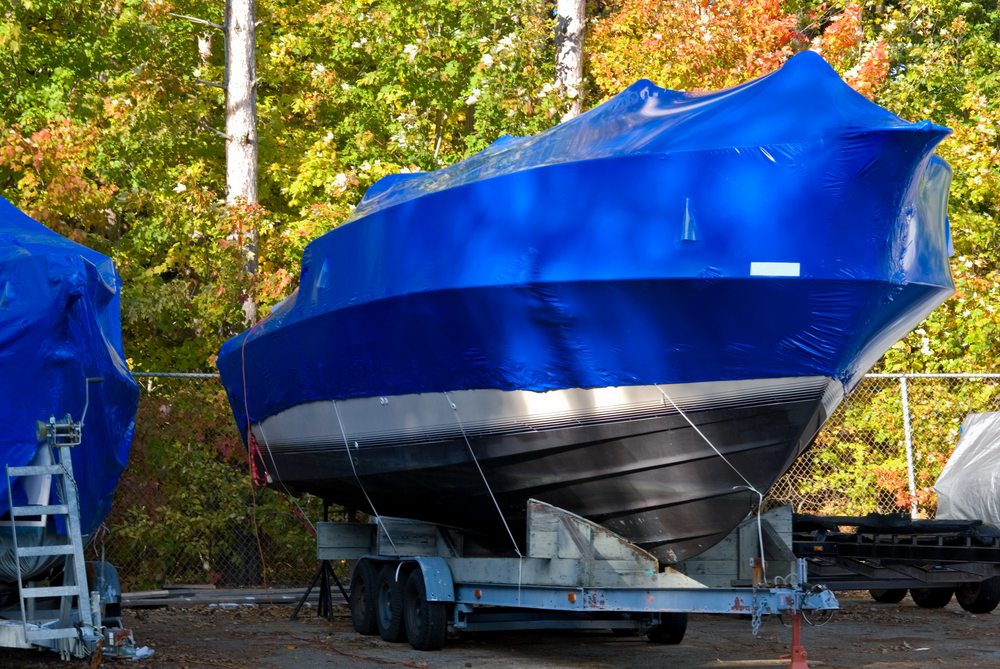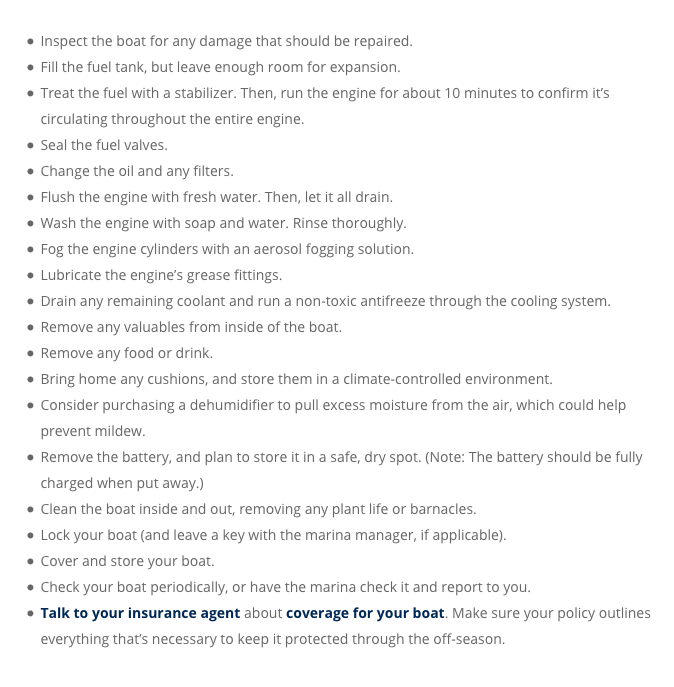 WE WOULD LOVE TO POST YOUR TESTIMONIALS!